Communicate
To communicate with parents and teachers through a strong on-line presence, educational conferences, on-site staff training and demonstration teaching.
Build
To build a foundation of learning in infants and toddlers through grade school children which will last a lifetime, and to provide resources and support to those who educate them.
Support
To support parents and teachers through our age-appropriate programs,   Wisdom for Little Lambs and Rondo Fun Time!, offering written, audio-visual and web-based resources.
Reach
To reach diverse populations of children and families in a variety of settings, to include:
Public, private and home schools

Preschools, Pre-K and daycare

Church nurseries, preschool and children's church, Mothers' Morning Out

English Second Language (ESL) and parent groups

Special Education and parent support groups

Teacher Education (Pre-service, In-service and On-site Training)

Parents and grandparents at home
Realizing the need to teach young children foundational learning concepts that help develop character, confidence and lay the groundwork for academic success, Foundations In Wisdom (FIW) creator and founder Judy Bowers developed programs for infants through elementary children.
Using songs, books, puppets, poems, movement and sign language built on a foundation of repetition, rhythm and rhyme, Bowers has created a learning support program that inspires children during the learning process.
Program series include Wisdom for Little Lambs, targeting infants through Preschool; Rondo Fun Time!, an arts integrated method for teaching essential skills in reading and mathematics, and Power Phonics, a collection of songs organized by theme which teach letter sounds and give a deeper meaning to learning the alphabet.
When children are introduced to a concept, they learn and retain it if they practice an activity which reinforces the idea. This repetitive process supports current research on early brain development which emphasizes the importance of building and using brain power.
It is never too early to start helping your children learn. The most effective (retained) learning process takes place when children are actively 'doing' during  teaching moments.
The Foundations In Wisdom (FIW) series uses rhythm and rhyme, with repetition and sign language to help children stay involved through movement as they learn important skills. These arts based methods support the learning process.
At its core, the Foundations In Wisdom teaching methods help young children through the learning development process. We teach them to enjoy learning for LIFE!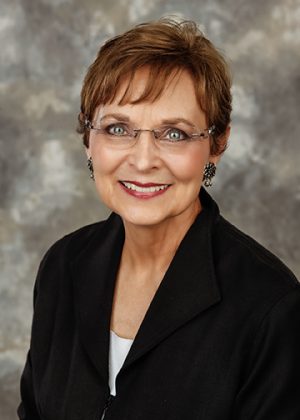 As a veteran educator, Judy Bowers is most noted for her active, high energy teaching style. Her passion for teaching children how to learn best, inspired her to create a catalogue of learning support materials using creative teaching methods.
Using arts integration that includes repetition, rhythm and rhyme, Bowers used her classes as an incubator for learning. The year end results were better prepared students who were able to effectively learn abstract, difficult-to-teach skills in math and reading and earned her high praises from school leaders who recognized her as the 2013 Gainesville City Schools Teacher of the Year.
Bowers has moved from the classroom and is now working on her newest challenge as Founder and CEO of Foundations In Wisdom (FIW).  She continues to develop powerful learning support materials targeting children who are infants through 5th grade.
Bowers earned her Master of Science from the University of Georgia in Child Development. Also she is Certified in Early Childhood Education, with Endorsements in Reading and ESOL. Bowers has conducted motivational and management training, as well as in-service and pre-service training for groups of professionals in numerous programs.  She has supervised high school mentors, practicum students and student teachers.  She is currently a member of the International Alliance for Invitational Education (IAIE) and the Georgia Retired Educators Association (GREA).
Bowers resides in Gainesville, Georgia with her family.